Cat.:
Allgemein
,
Events
23. August 2007
Rose does have a Sea Lilly (Nénuphars) in SL to live in. I took a shot of her in Sea Lillies.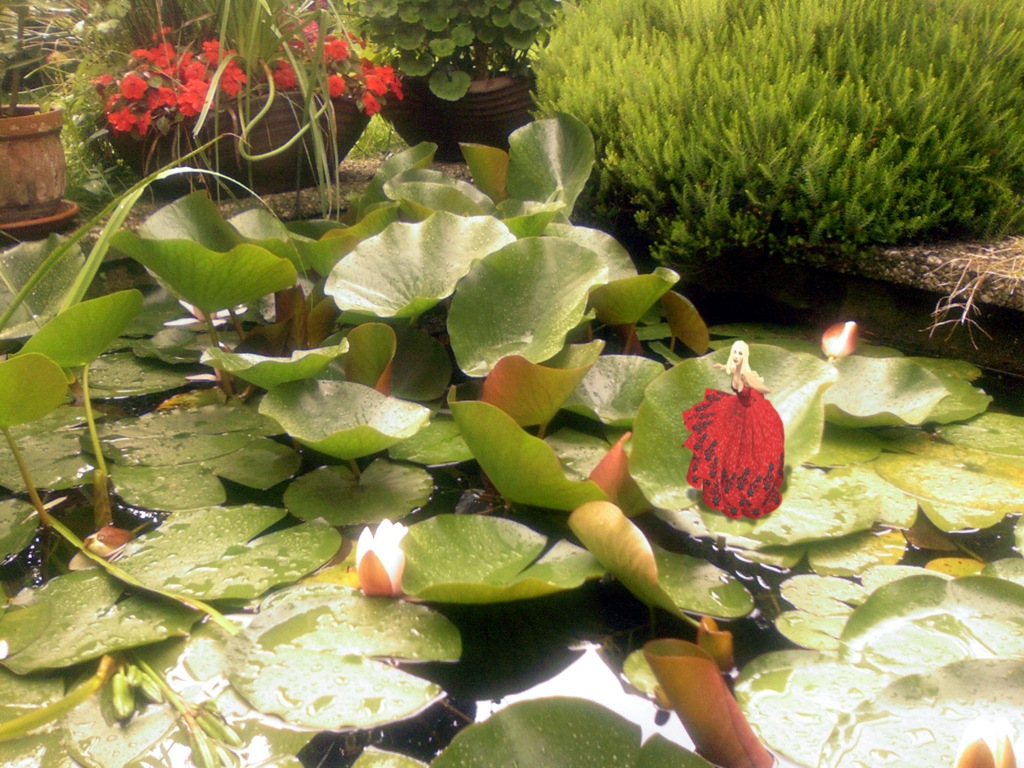 For this picture I needed double luck and lots of avatar-shots. First, I wasn't inspired where to put this beautiful lady from Switzerland. When I saw this little lake in a friend's garden I remembered Rose to have a giant sea lilly in SL. The light was perfect, no chance to repeat this moment after I went home and got the cam. Lucky enough my cellphone has a 2 megapixel camera. That was my first lucky moment.
Then there was no chance to get her sitting on the ground without the prim-parts of her skirts vanishing in the ground - they are phantom. So we decided to let her do a club dance and I made lots of snapshots, more than 80. Just tone of them was good enough for this project. The others all had problems with arms or legs conflicting with the prim skirt or strange looking faces. Having found this pic in the tile of bad ones is my second lucky moment.